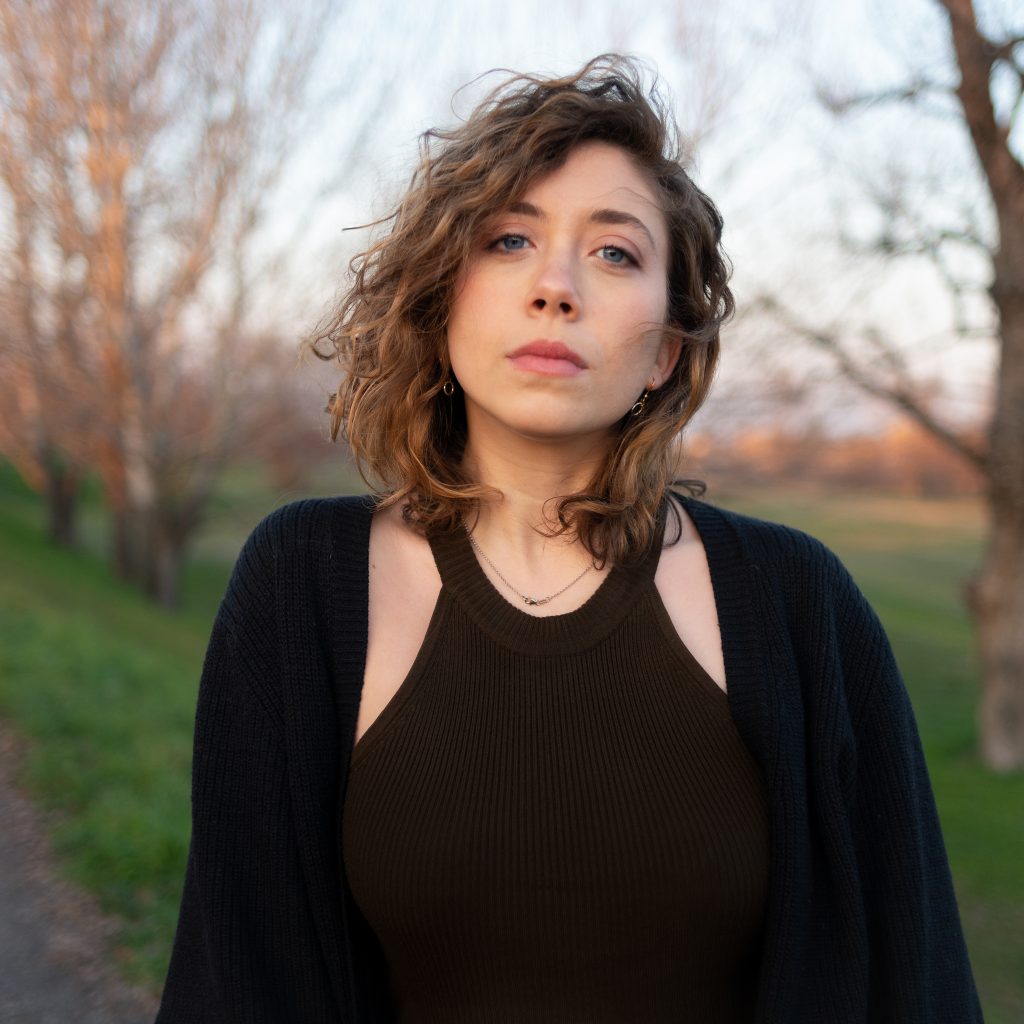 Claudia Amatruda
(1995,  Foggia, Italy)
Lives and works between Bologna and Milan
Claudia Amatruda is a visual artist who graduated in New Technologies of Art, now she is attending a Master's Degree in Photography and Visual Design at NABA School in Milan, Italy. Her photographic research is soon upset by the discovery of a rare degenerative disease and she finds the possibility of redemption in the photographic medium. In 2019 she publishes the photobook "Naiade", an autobiographical project presented with talks and group exhibitions, to raise awareness on the theme of invisible diseases. Naiade is exhibited in a solo exhibition at the Historical Museum of Lecce and wins the 2nd prize of Musa Women Photographers, to be then screened at the Biennial of Female Photography in Mantua in 2020. Her new project "When you hear hoofbeats think of horses, not zebras" wins the PoPUp Open Call of the PhEst – Monopoli Photography Festival in 2021, is then published in Gaze Magazine France and wins a scholarship from the Spazio Labò Bologna school to attend the Master in Photographic Project. In 2022 she exhibits in Varese within the Insight Photography Festival, she wins the Athens Photo Festival Open Call exhibiting her works at the Benaki Museum in Athens, then she is selected by Gup Magazine among the 100 Greatest Emerging Photographers of Europe and wins the Open Call "Young Photographers from Italian Academies #2" of the Ragusa Photo Festival. In November she is selected by Vogue among the 25 best talents who have represented the Italian Art Scene at the PhotoVogue Festival 2022 in Milan. At the end of the year, she is selected by the jury of the Francesco Fabbri Prize for Contemporary Art to make an exhibition curated by Carlo Sala and she wins the Special Mention for the Emerging Contemporary Photography Section. 
Next Exhibitions:
16 March-9 April 2023 FORMAT23 Festival – QUAD, DERBY – UK
03-25 June 2023  Mesnographies Festival –  Les Mesnuls, FRANCE 
---
Selected Solo Exhibitions
2022 – Athens Photo Festival – Athens
2022 – Insight Photography Festival – Varese
2021 – PhEst International Photography Festival – Monopoli
2019 – Historical Museum of Lecce MUST – Lecce
Selected Group Exhibitions
2022 – Francesco Fabbri Foundation, Pieve di Soligo (TV)
2022 – PhotoVogue Festival – BASE Milan
2022 – Pananti Atelier Gallery – Milan
2022 – Ragusa Photo Festival  – Ragusa Ibla
2022 – "Capability Festival" PAN Palazzo Delle Arti – Napoli
2021 – National Arts Award PNA XV – Contemporary Art Museum Mas.Edu – Sassari
2020 – Biennial of Female Photography – Mantua
2018 – "Unfold" Circolo Aternino – Pescara
2017 – "Female in march" Ex Dogana – Roma
Grants&Awards
2022 – Special Mention Francesco Fabbri Foundation Prize for Contemporary Art – Pieve di Soligo (Tv)
2022 – Winner PhotoVogue Open Call "Italian Panorama" – Milan   
2022 – "Young Photographers From Italian Academies" Scholarship winner, Ragusa Photo Festival – Ragusa Ibla
2022 – FreshEyes New Talent – Gup Magazine 
2021 – Winner Open Call "PhEst" Photography Festival – Monopoli
2021 – Selected among 250 Best Photographers of the Year for PHmuseum.com
2020 – Scholarship to attend the Documentary Photography Master at Spazio Labò school – Bologna
2019 – 2nd place "Musa Prize Women Photographers" – Milan
Books
2019 – Naiade – self-publishing 1000 copies
Publications
2022 – Vogue Festival Talk
2022 – Exibart.com
2022 – Artribune.com
2021 – PhMuseum
2021 – Gaze Magazine France
2021 – Frute Magazine
2020 – Kiosk of Democracy
2019 – IlSole24Ore Alley Oop 
2019 – Fisheye Magazine
2019 – Frizzi Frizzi Magazine 
2019 – Il FOTOGRAFO 
Interviews
2022 – Discarded Magazine
2021 – Phom Fotografia – Carta Bianca
2020 – Frizzi Frizzi Magazine 
2019 – D-Art Magazine
Features and Talks
2022 PhotoVogue Festival Talk – Base Milano – Milan
2021 Presentazione Libro Naiade – Festival Radar Book Fair – Bari 
2020 Presentazione Libro Naiade – Shado Officina Fotografica – Bologna, Festival della Fotografia Etica – Lodi, Festival Lugano Photodays – Svizzera
2019 Presentazione Libro Naiade – Scuola SpazioTempo – Bari, Fotoscuola Lecce  – Lecce
2019 Programma tv Rai1 con Giovanni Gastel
2019 Presentazione Libro Naiade – Scuola Meshroom Photo – Pescara
2019 Presentazione Libro Naiade – Ass. Aurea – Roma
2018 Presentazione dummy Naiade Funzilla Fest Book Fair – Roma